Upcoming events
Register now for our next event where we'll meet, learn & grow! Expand your personal and professional network with San Diego's friendliest marketers and business owners.
January 18, 2022: DETAILS COMING SOON!
---
March 17 | James CW Hyatt – Rank #1 on Amazon
How to Rank #1 on Amazon and Beat the Competition
Amazon.com is one of the fastest growing online platforms for selling your products. Here are some recent stats: "During the third quarter of 2019, Amazon generated total net sales of almost $70 billion U.S. dollars, up from $63.4 billion U.S. dollars in the preceding quarter." – J. Clement, Statista.  James shares a simple 3 step process to rank #1 on Amazon and beat the competition every time.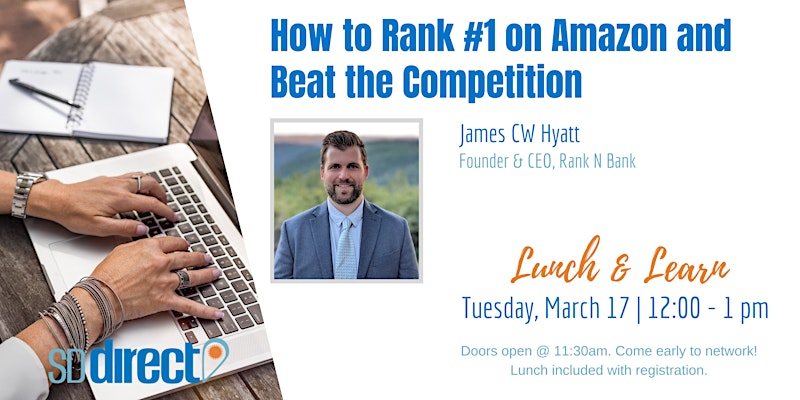 ---
COMING SOON!! 
---
Past Events 
February 18 | Chrystal Lenardson – Global Search Lead, Dell Technologies
January 21 | Network & SURGE into 2020
December 12 | Mingle Bells
November 12 | Tammy Duggard-Herd – Life Beyond Lead Gen
October 15 | Paige Novy – Social Media Strategy